Our team operates from locations throughout Cheshire. See the four clinics in the maps below.
Davies Osteopaths is a family business with a longstanding team of therapists. Scroll down to read more about us.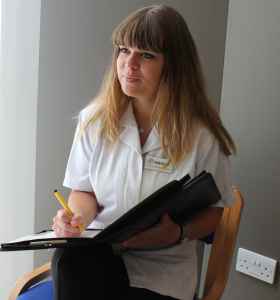 Osteopath
---
Emily Davies M.Ost
Emily Davies qualified with a Masters degree in osteopathy from The Bristish School of Osteopathy, europe's premier osteopathic university.
She has traveled all over the World and was chosen to work in the Victoria university clinic in Melbourne treating a diverse range of conditions.
Apart from being a popular and experienced Osteopath she is also  a qualified laser therapist, using our state of the art laser suite to help our patients with a wide range of musculoskeletal conditions.
Although back and neck pain are the most common conditions she treats she also is experienced in treating knee, shoulder, elbow,  and many more conditions.
Principal Osteopath
---
Martin Davies
Qualified Degree [1985: British School of Osteopathy]
Full member of the General Osteopathic Council
Member of the Osteopathic Association of Great Britain
Full member of the osteopathic sports care Association
Professional member of the the National Backpain Association 1996
Former registered expert witness for the law society
Cranial Osteopathy Course – Class 1, 1998
Registered Consultant for BUPA , PPP
Qualified Laser Therapist
Registered member of tha PGa for the treatment of golfing injuries.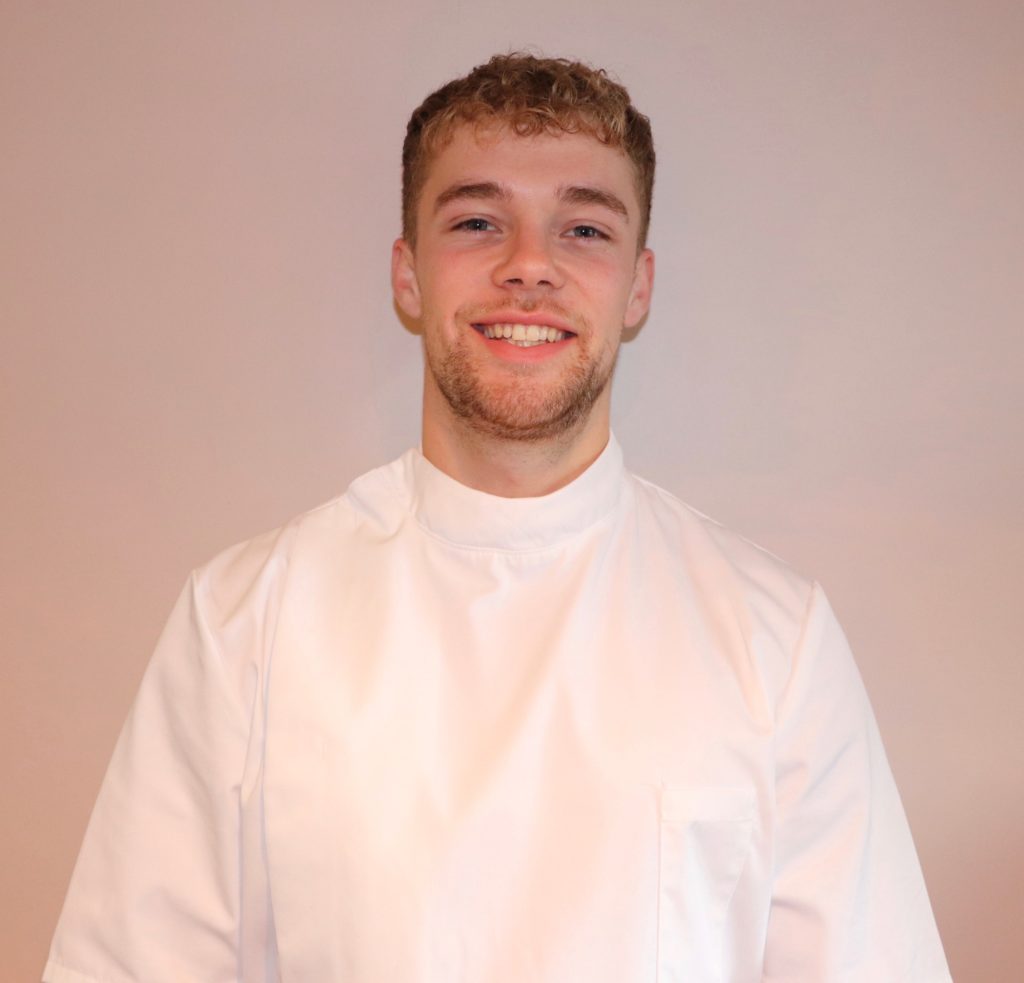 Osteopath
---
Matthew Davies M.Ost
Before qualifying with a Masters Degree in Osteopathy, Matthew had a busy Sports Massage clinic in London and was much sort after by his numerous clients.
He joined our practice after working in Amersham and London as an Osteopath and brings experience of sports Injury treatment and general osteopathic treatment to our practices.
He is a popular osteopath for all sporting type injuries as an active sports person himself.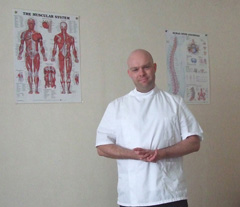 Osteopath
---
Adrian Bricknell
Adrian Bricknell although a fully qualified Osteopath has also worked for 8 years as a sports therapist. He brings his unique skills to Martin Davies Osteopaths to further help their work with both professional and amateur sports people. In their work treating all manner of sporting injuries including several premiership football teams, Adrian brings an extra area of expertise to the team of experienced Osteopaths and physiotherapist. Adrian enjoys meeting patients of all ages and backgroundsas an Osteopath, and draws upon his experiences with sportsmen and women to help him accurately and effectively diagnose and treat the types of strains and injuries that all of us pick up at work, at home, and throughout our everyday lives. Adrian also enjoys working in partnership with patients who are > experiencing more serious long-term physical and health issues, and who want to work together with a primary physical healthcare professional to form strategies to manage and control their own symptoms so that they can enjoy a full and active life. When he is not working with patients or involved in professional development activities, Adrian loves to spend time in the outdoors; especially walking and mountain biking, and enjoys watching all types of sport.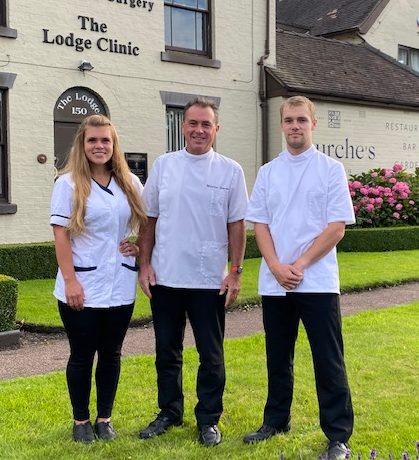 our Practice
---
Martin Davies started the practice in 1985 and it has grown into a REAL
family busines with Emily and Matthew Davies becoming Osteopaths and
joining the surgery.
The balance of experience and new innovative ideas plus the state of the
art Laser therapy treatment, has lead to the practice growing to one of
the most respected in Cheshire.
Don't delay Call today! Why suffer pain any longer?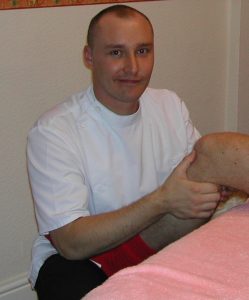 Osteopath
---
Jason Gaskill B.Sc
Jason has been with the practice for over 20 years and is a popular and very sort after member of our team. He is well known throughout the area for treating babies and children.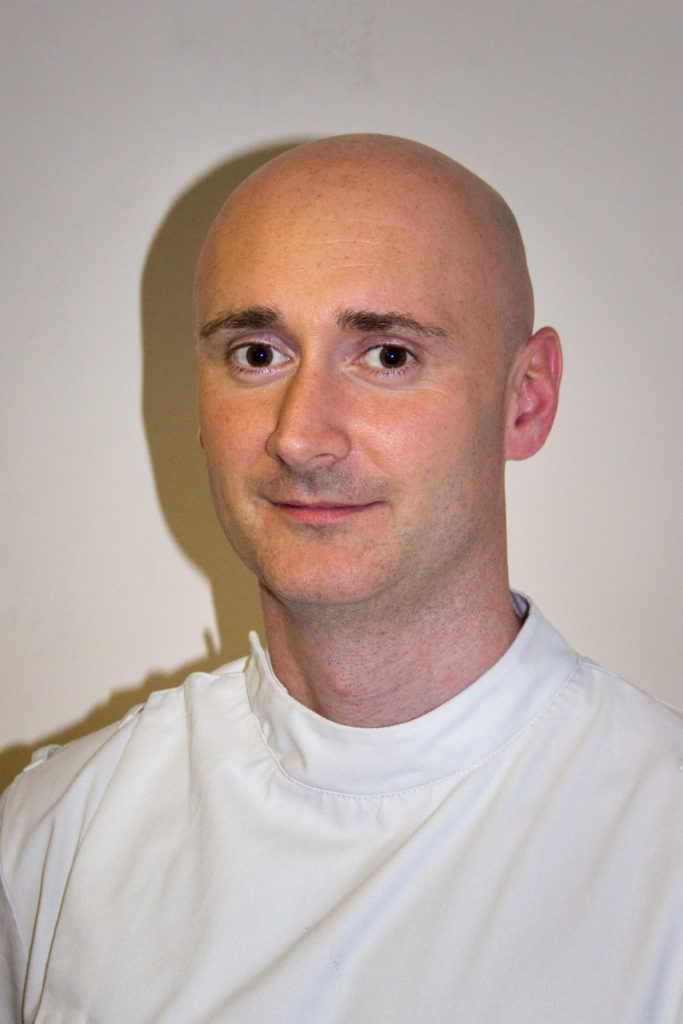 Osteopath
---
Alan Johnson
Previously to becoming an Osteopath Alan had a well established career as a fitness coach and personal trainer qualifying with The National Academy of Sports medicine.
He specialised in exercise prescription and postural correction and above all else thrives from helping people achieve optimal health and function.
Alan Johnson has a masters degree in Osteopathy and has completed extensive training using the latest research and methods of treatment which includes Cranial Osteopathy as well as Acupuncture. Alan is a passionate and empathetic practitioner who is dedicated to helping to improve the health and well-being of others and has the interests of his patients to the fore at all times.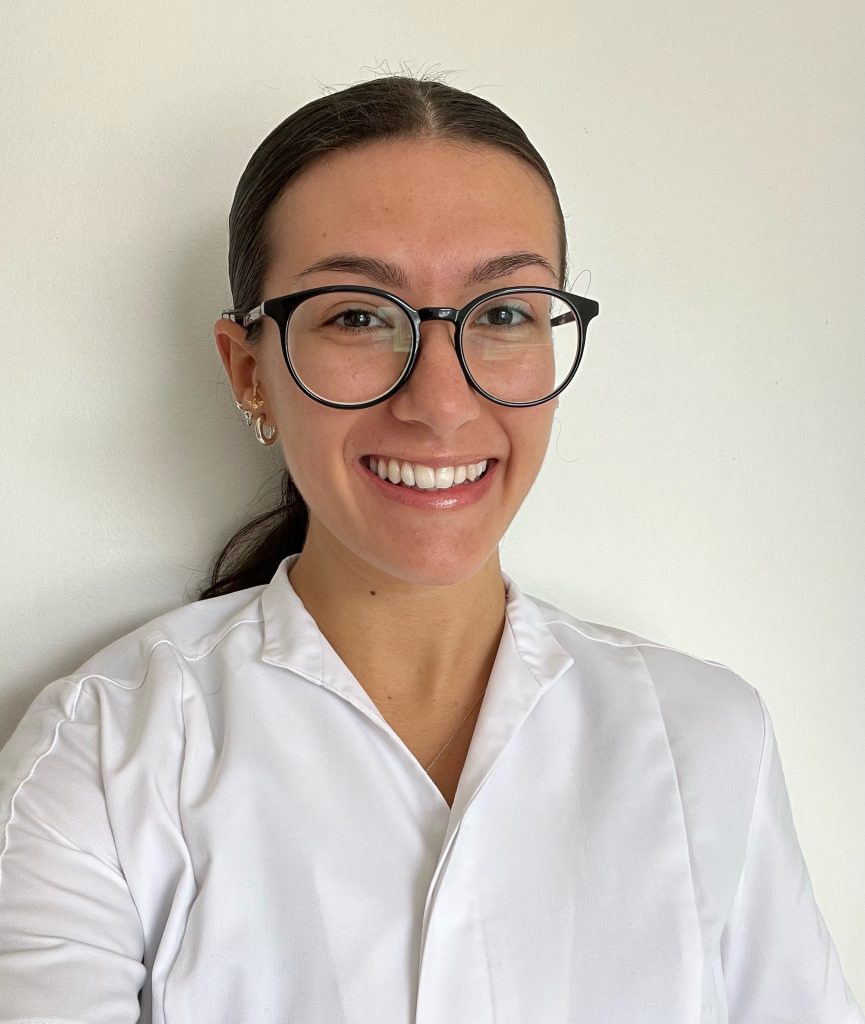 Osteopath
---
Nina
Nina is a recent graduate from the University College of Osteopathy in London, where she has gained the extensive knowledge and clinical experience that allows her to provide comprehensive care to all patients.
Alongside studying, Nina used her qualifications in sports massage and dry needling to build a consistent client base in London, she incorporates these skills into her osteopathic treatment where appropriate.
Nina values ongoing professional development as she is due to commence a post-graduate course in Paediatric Osteopathy. Additionally, she has gained valuable experience in treating pregnant women and elderly patients, offering tailored treatment plans to support their well-being and promote optimal functional outcomes.
Through her empathetic approach she establishes strong patient report, enabling her to make a positive impact on the lives of her patients.